When your hurt, you just want relief.  If you have a difficult health problem you want answers.  You want a chiropractor in Waterloo IA who cares and has the expertise to find your problem and the compassion to deliver care in a way that suits your individual needs.  That's why you should choose Kuhn Chiropractic, P.C.
What Sets Us Apart
The Cedar Valley area is blessed with many excellent medical doctors and chiropractors.  What sets us apart and makes us your best choice in Waterloo for the conditions we treat are experience, education and caring.
With 38 years of experience we have seen more patients, more conditions, more times than most other chiropractors in our area.  To be able to provide exceptional care in a variety of difficult conditions, Dr. Kuhn sought advanced degrees, training and board certifications including a PhD and a Master's degree in Advanced Clinical Practice. In addition to being the areas only ACNB Board Certified Chiropractic Neurologist, he has a second board certification in EEG-biofeedback through the BCIA and a subspecialty in electrodiagnosis through the ACNB.
Dr. Kuhn is proud to practice in Waterloo, his hometown, and he views his patients as neighbors, friends and family.  We will give you our best every visit.
We treat pain in the back and neck caused by disc problems, sprains and strains, arthritis and a variety of other causes.  We treat injuries that are the result of lifting, auto accidents, sports injuries and falls; as well as from shoveling, raking, mowing, vacuuming and other daily activities. Many people suffer from migraine or headache and we offer a variety of services to help.
Because of Dr. Kuhn's advanced degrees, certifications and training in neuroscience, we also treat conditions related to the brain including: concussions, vertigo, developmental delays, reading problems, stuttering, learning disorders, AD/HD, Tourette syndrome, Asperger's syndrome, Autism and other brain based conditions.
Finally, Dr. Kuhn's degree and training in Advanced Clinical Practice gives us the ability to help those who would like to stay off of medications via lifestyle care.  We can often co-manage your condition with your medical provider to help you get off of medications via the use of diets, supplements and exercise.  Want to lose weight, prevent or reverse type II diabetes, reduce your chance of heart disease and cancer?  Let us teach you a lifestyle that will allow your health and wellness to be optimally expressed.
Common Symptoms Chiropractic May Help...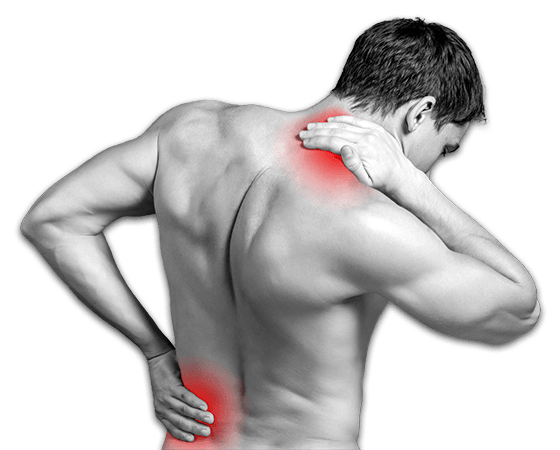 WELCOME TO
KUHN CHIROPRACTIC PC

Conveniently Located:
We are conveniently located at 3602 Kimball Avenue in Waterloo just north of San Marnan Drive, in the brown brick building located between the Subway and LJ's restaurants. There is easy parking in front of our office and even more behind the building."

From east of Waterloo:
Take highway 20 to the Hawkeye Road/Highway 21 exit and turn right (north) going up to the T at San Marnan take a left followed by a right on to Kimball Avenue. Take a left at the first stop light and a quick right on to the access road in front of McDonald's. Just after the McDonald's is a Subway Sandwich shop and our building is the next one.

From west of Waterloo:
Take highway 20 to the Ansborough exit, and head north. Take a aright (east) at San Marnan Drive and a left (north) on Kimball. Take a left at the first stop light and a quick right on to the access road in front of McDonald's. Just after the McDonald's is a Subway Sandwich shop and our building is the next one."

COME SEE US!

There are two decisions everyone who is considering becoming a patient has to make.  Are you ready to do something about your health concern or not?  If the answer is yes, then the last question is, "Who should I see?"

We want to make that decision easy for you.  If we haven't convinced you already that Dr. Kuhn is your right choice based on experience, education and caring then let us offer you a FREE consultation as a no obligation meet and greet. That way you can meet Dr. Kuhn one on one and see if he is the right chiropractor for you.  Call (319) 236-1000 now to schedule your FREE consultation.  We look forward to being of service.
One reason why is that we provide high quality services delivered with care and compassion.  We take consideration of your busy time schedule, and we do our best to work around your free days or times for scheduling.  We also accept most insurance and offer easy payments through CareCredit.  Call Sue at 236-1000 and she will be happy to check your coverage or help you with CareCredit in advance of your visit.
Our doctor, Kurt W. Kuhn D.C., Ph.D., is North East Iowa's only American Chiropractic Neurology Board certified chiropractor and he also has a post graduate Master's degree in Advanced Clinical Practice.  That's why local and surrounding state practitioners choose Dr. Kuhn for help with their difficult cases.  You should choose him too!
We are conveniently located in Waterloo, Iowa and serve Waterloo, Cedar Falls and the surrounding Cedar Valley area.  And we have plenty of parking along with handicap access.
Before I became a chiropractor, I was a chiropractic patient.  It all started after an auto accident when I was 18 years old.  The injuries I sustained caused terrible headaches that were so severe, they made me feel like I was going to die, and afraid I that wouldn't.
I called the only doctor I knew to ask for a referral to a headache specialist.  Long story short, he was a chiropractor and the right specialist for my condition. He helped me with my headaches just as chiropractic has helped me personally through the years with a variety of other injuries and concerns.
Fortunately for me, my chiropractor saw something special in me and encouraged me to pursue chiropractic as a career.  It just made sense to me that if I could help someone else with his or her pain, like he had helped me, it was the right thing to do.  I've never felt like I chose to be a chiropractor, I have always felt like I was chosen to help others like I had been helped.
Are chiropractors real doctors and do I have to choose between my medical doctor and my chiropractor?
Both medical doctors and chiropractors are highly trained physicians with similar course work, hours of education and accreditation along with requirements of passing state and national boards that are required for both.  The difference is their avenue of approach for care.  Chiropractic, Functional Neurology and Lifestyle Medicine are great tools in your health care toolbox.  But they aren't an end all-do all thing.  That is why we work with your family doctor and other health specialists to ensure you are getting what is best for you.  If you need to see a medical doctor for a condition, we will tell you and assist you with an appropriate referral.
Do I have to come forever?
Another concern that some patients will have is that they may have to come back forever if they start seeing a chiropractor. You are in charge of your health and while we will give you recommendations and education on why and how often your care is needed to best overcome your health concern, you are always in control.  We will work with you so that you are comfortable.